Feature Property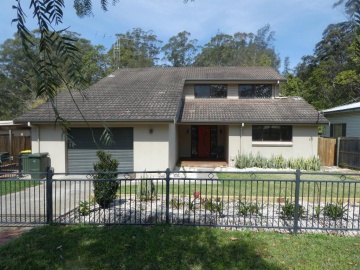 Nabiac - $499,000 - $525,000

BUCKINGHAMS MID NORTH COAST REAL ESTATE NABIAC one of the OLDEST and LARGEST independent Real Estate offices in the district, from BULAHDELAH to HARRINGTON - FORSTER to GLOUCESTER.
We specialise in RURAL ACREAGE, HOBBY FARMS, RESIDENTIAL SALES, PROPERTY MANAGEMENT and PROPERTY DEVELOPMENT.

BUYING OR SELLING AT BUCKINGHAMS MID NORTH COAST REAL ESTATE the whole team is working for you. Let one of our experienced team members help you with ALL OF YOUR REAL ESTATE NEEDS.

We have all the modern amenities such as shopping centres with supermarkets, fashion outlets, doctors, solicitors and 5 hospitals to name a few. With Forster and the Hinterland being recognised as having the most temperate climate on the East Coast of Australia, it is understandable that it is becoming a very popular place to live.
From the breathtaking scenery of the mountains with its rainforests and wildlife to the stunning beaches, there is a property to suit everyone's individual needs.

If you are looking for a building block with a lovely home in town, we have it. If you are looking for privacy / rural /acres /creek /waterfront / original homesteads or modern homes we have them too.
The staff at Buckinghams Mid North Coast Real Estate have a wealth of knowledge and experience behind them with several having hands on involvement in the beef, cattle and horse industry. If you can't find what you are looking for e-mail us and we will find it for you.


"It is the things you do,
that you don't have to do
That will always determine the difference."